Tattoo
The Platzhörsch store also has a tattoo studio, which is located directly above our sales room. Here you get color "that gets under your skin". We also offer piercing appointments.
Sophia
We also put our hands on the titanium jewelry. Sophie offers you piercing appointments under PHONE agreement. callback done.
0175/ 8200490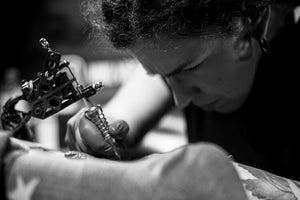 Viki
Female tattoo art becomes a reality with us through Viki.
To get a glimpse of her work check here: Instagram
Contact here for appointment requests.
To contact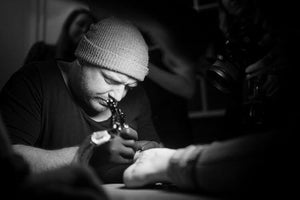 Andre
Since day one, Andre has accompanied us with his tattoo art.
To get a glimpse of his work, look here: Instagram
Contact here for appointment requests
To contact